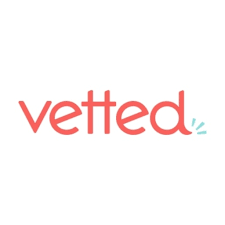 Vetted Petcare
Los Angeles, CA
www.vettedpetcare.com
Service:  At home veterinary visits
Category: Pet Health
Competitors: Fuzzy,
whiskerDocs,
PetCoach
Founded: 2015
Number of Employees: 1 – 10
Estimated Annual Revenue:
Notes
Bought competitor VetPronto in November 2017
Raised $3.5 million in a seed round in August 2017
Update: the company went out of business (Feb 2020)
Vetted Petcare is a Los Angeles-based pet health startup.
The company provides veterinarians for in-home care and also provides video triage.
Vetted was founded by Ali Shahid, a marketing executive who previously worked at Intuit.