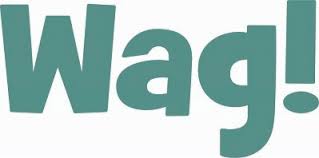 Wag
Los Angeles, CA
628-400-4426
www.wagwalking.com/
Service: Pet sitting, dog walking
Category: Services
Competitors:
Rover,
DogSpot,
Barkly Pets,
PetBacker
Founded: 2014
Number of Employees: 101 – 250
Estimated Number of Subscribers:
Estimated Annual Revenue:
Notes
Demand for dog walking service down 70% from coronavirus (June 2020)
Investor SoftBank sold its entire $300 million stake in Wag back to the company at a loss in December 2019
The Wall Street Journal reported that Wag was looking to sell itself at the end of 2019
Raised $300 million from Softbank in 2018
Wag is one of the two big-money pet service startups in the US (the other being competitor Rover.)
Wag offers on-demand dog walking through a mobile app. Similar to Uber, the company uses contractors to fulfill its services.
Softbank, the large Japanese investment fund, invested $300 million in Wag in January 2018. In December 2019, Softbank sold its stake back to the company at a loss.