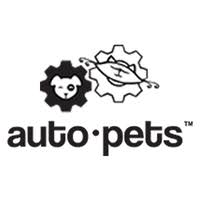 Notes
Started a monthly subscription box for cats through litterbox.com
Debuted a Smart Feeder at CES 2020
Received $31 million in equity funding from Chicago-based Pondera Holdings in Dec 2019
Owns LitterBox.com, an eCommerce site for cat owners
AutoPets, formerly Automated Pet Products, is the manufacturer of the popular Litter-Robot self-cleaning kitty litter boxes. In 2019, they rolled out Feeder-Robot, a Wi-Fi enabled automatic pet feeder.
The latest version of their flagship product is the Litter-Robot 3 Connect, a WiFi-enabled, automatic, self-cleaning litter box.
Founder Brad Baxter started the company in 1999, when the engineer inherited two cats and decided he did not like scooping kitty litter. The company received a $31 million investment in December 2019, to expand marketing and operations.