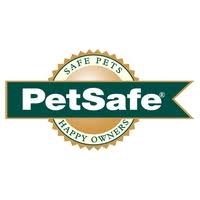 PetSafe is a brand owned by Radio Systems Corporation. Radio Systems other brands include SportDog, makers of hunting dog equipment and apparel, and Invisible Fence. The company is the 800 pound gorilla of pet technology, selling thousands of items from smart feeders to pet tech toys.
Randy Boyd started the company in 1991 selling underground wireless pet fences out of the back of a van. The company now has almost 700 employees in 9 countries, including 2 manufacturing plants in China.
The company has primarily grown through acquisitions, buying over a dozen companies, including Johnson Pet Doors, Pet Porte microchip pet doors, Luck Litter ScoopFree litter boxes, and Pup-Pee pet toilets.
In 2006, PetSafe received $225 million in growth capital from TSG Consumer Partners to fund its acquisitions.