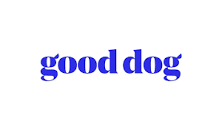 Good Dog is a NY-based service that helps consumers find dogs. The company has a marketplace that screens breeders, shelter and rescue centers to ensure people are getting dogs from a trusted source.
The company makes money by charging a fee (approx $100) to people who have bought a dog through it's platform. Breeders, shelters and rescues are not charged a fee.
The company was founded by Lauren McDevitt and Josh Wais, formerly of Jet.com, an ecommerce company that was bought by Walmart in 2016.