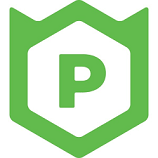 Pawscout
San Francisco, CA
www.pawscout.com
Product: Pawscout tracker
Category: Pet Trackers
Competitors: Whistle,
Fitbark,
Tractive,
Findster
Founded: 2016
Number of Employees: 1 – 10
Estimated Annual Revenue:
Pawscout is a California-based company that created a Bluetooth pet tracker.
The tracker does not use GPS, so it cannot pinpoint the exact location of a pet. However, the lack of GPS has an upside: 1) longer battery life, cheaper price point and no monthly service fees.
The free Pawscout app allows pet parents to create medical profiles and engage with other local pet parents using the app.
As of June 2019, the company reported that it had sold 250,000 units.
The company was founded by husband and wife team, Andrea Chavez and Daniel Putterman.