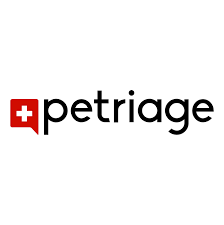 Notes
Received a patent for its online AI-driven pet symptom checker (Feb 2021)
Raised $500,000 in seed funding in 2017
Partners with veterinarians who would like to offer telehealth services to their clients
In July 2020, Petriage announced that Joseph Coury will succeed founder Allon Freiman as CEO of the company.
Coury has several years experience providing banking services to vet clinics across the country. Freiman will become the chief strategy officer of the company.
Like other telehealth companies, Petriage has seen dramatic growth because of COVID-19. In the summer of 2020, the company reported that it was considering raising a Series A funding round.
The company claims that its patent-protected AI pet symptom checker app is 97% accurate.