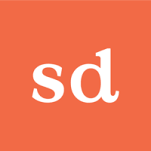 Small Door Vet
New York City, NY
www.smalldoorvet.com
Service: Vet subscription plan
Category: Pet Health
Competitors: Modern Animal
Founded: 2017
Number of Employees: 1 – 10
Estimated Annual Revenue:
Small Door Vet is a veterinary services membership startup. The company is trying to create a subscription vet service, where members pay a monthly fee instead of the typical pay-per-visit model.
The company is based in NYC and opened its first physical location in New York's West Village.
Los Angeles-based Modern Animal is a company with a similar plan intending to disrupt the veterinary services market.