More than 150,000 attendees are in Las Vegas this week to attend CES 2018, the global consumer technology event. The latest in pet technology, including pet trackers, smart beds and app controlled toys are on display. Some of the more interesting pet products are listed below.
The Petrics Smart Bed claims to be the world's first smart bed that tracks your pet's weight, rest periods and activity levels. The bed is controlled with the Petric's mobile app, as well as Amazon Echo, Nest and Google Home. The smart bed is expected to ship in early 2018.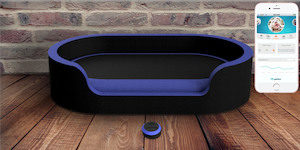 JnB Innovation, a French manufacturer, is launching the Catspad, a smart food and water dispenser that allows you to schedule and monitor the feeding needs of your cat using their mobile app. Pre-orders are available from €389 (approx $468 USD.)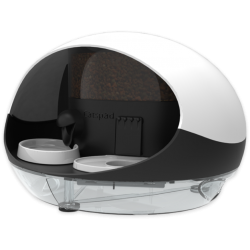 PetWALK is a smart pet door from Austrian-based Petwalk Solutions. The petWALK doors combine extreme air tightness, thermal insulation and high protection against intruders with an automatic door opening app. The doors can be integrated with Amazon Echo. These high-end pet doors start at $1,754 USD.