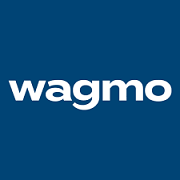 Wagmo
New York, NY
www.wagmo.io
Service: Wellness plans for dogs and cats
Category: Pet Health
Competitors: Small Door,
Modern Animal
Founded: 2017
Number of Employees: 1 – 10
Estimated Annual Revenue:
Wagmo is a startup company that offers wellness programs for dogs and cats.
The company has intentions to disrupt the pet insurance industry. However, its wellness plans are not insurance and may actually be used in conjunction with insurance. Typically, pet insurance covers care for accidents and illnesses, but excludes routine care. Wagmo only covers routine care and excludes reimbursement for accidents and illnesses.
Wagmo offers 3 plans, priced at $15, $30 or $50 per month.  The latter two plans allow for reimbursement for flea, tick and heartworm meds, as well as grooming and dental care.