Reviews of ESA Letter Companies [2022]
We took a deep dive into the leading providers of Emotional Support Animal (ESA) letters. Our review looked at pricing, service, turnaround time and guarantees (if any.)
If you would like to leave a review for an ESA company, please click here and help others decide which ESA provider is right for them.
What you need to know about ESA letters (
THE RULES

)
An ESA letter is a document that establishes that you have a disability and the need for an assistance animal
A legitimate ESA letter allows you to live with your assistance animal, even in properties that restrict pets
Your letter needs to be written by a licensed professional in the state where you reside
An online professional can provide an ESA letter that works just as well as one from a therapist seen in person
In 2021, the US Department of Transportation (DOT) changed the rules that previously required airlines to let ESA animals in a plan's cabin. Now airlines are allowed to permit only a trained Psychiatric Service Dog (PSD) in the flight cabin. Check out the differences between ESA and PSD animals.

1. Pettable 
Pettable is a New York startup that is trying to bring transparency to the ESA industry. The main point of differentiation from competitors is that they guarantee that their ESA letter will work or they will refund your purchase.
Cost:  Housing $149 / Travel $149 / Combo $199
Time:  Express 24 hour turnaround time available
Key Features:
-No charge for extra pets
-Full refund if ESA letter does not work
-BBB Rating: A-
Pros

Guarantee with full refund
No extra charge for multiple pets

Cons

Lots of marketing emails
Not available in every state yet
Visit Pettable

2. Certapet
Certapet is a Texas-based company that was founded in 2015. The company was started by Erik Rivera, a Navy veteran who is also the CEO of Honest Paws, another pet company. The company provides both ESA and PSD letters for individuals in the US and Canada.
Cost: Housing $149 / Travel $149 / Combo $199
Time: within 2 business days
Key Features:
BBB rating: B+
If application is not approved, fee is refunded less a $35 consultation fee
Pros

Provices both ESA and PSD letters
Most reviews (over 380)

Cons

Can be complicated to set up
No full refund
Certapet Customer Reviews
5/5   Great Service
My therapist was very helpful and worked with me over the weekend. My ESA housing letter was accepted by my apartment and now I have no fees. Thank you!
10/12/2021  By: Maggie V
Type of Letter: Housing
State: Florida
VISIT CERTAPET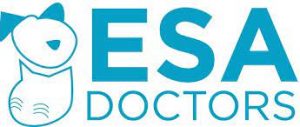 3. ESA Doctors
ESA Doctors is a Texas-based company that was founded in 2015. The company offers both ESA and PSD letters.
Cost:  Housing $159 – $189 / Travel $199
Time:  1 -3 days
More info:
– Seventy-two reviews with the BBB, with an average score of 4.89/5
– $39 cancel fee if a refund is requested within 24 hours of order
– No refunds for rejected letters unless the Shield Guarantee option is purchased for an extra $75
-BBB rating: A-
Pros

Highly rated by the BBB
Easy to use order process
Donates a portion of profits to animal welfare

Cons

No refunds after 24 hours
No refunds for rejected letters without Shield Guarantee
VISIT ESA DRS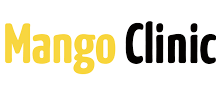 4. Mango Clinic
The Mango Clinic is a Miami-based health and wellness clinic that offers general medical care in addition to ESA letters. The staff is made up of medical doctors, nurses, psychologists and physician assistants.
Cost:  Housing $149 – $189
Time: 1 – 3 days
Key Features:
-Letters may be obtained by visiting the clinic or online
-Forty-four reviews on Google with average score of 4.8/5
-Full refund if letter is rejected by landlord or airline
-BBB rating: B
Pros

In-person appointments available at their Miami clinic
100% refund if letter is rejected

Cons

Not BBB accredited
Not very clear on the difference between Basic and Full package
VISIT MANGO

5. American Service Pets
California and Las Vegas-based company that has been in business since 2013.
Cost: Housing $99 / Combo $144 – $222
Time: 1 – 3 days
Key Features:
Does not offer PSD letters for travel
BBB rating: B
Pros

Can be inexpensive
Approved in all 50 states

Cons

Not clear on what the different options mean
Still cost $25 if not approved
No PSD letters
American Service Pets Customer Reviews
5/5  ESA

11/15/2021  By: charles byrd
Type of Letter: Housing
State: Texas
VISIT ASP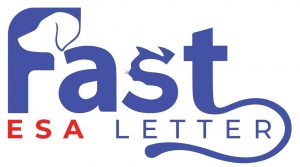 6. Fast ESA Letters
Based in Mesa, Arizona, this company has been in business since 2019. Uses a network of licensed professionals to provide service throughout the US.
Cost: Housing $89 / Travel $89 / Combo $149
Time: 1 – 3 days
Key Features:
HIPAA compliant
BBB rating: C-
Pros

Can be inexpensive
Approved in all 50 states

Cons

Limited refund policy
No PSD letters
Fast ESA Letter Customer Reviews
5/5   Best ESA Letter Service
I recently got approval for my ESA letter. This letter really helped me to live with dog. I was really scared when my landlord asked me to leave my dog behind. Thanks for saving my life.
10/9/2021  By: Anon
Type of Letter: Housing
State: California
VISIT FAST

7. Waggy
Waggy is a Florida-based company that has been in the ESA letter business since 2018. We sent them several messages asking about their services and never received a response. We don't consider them a top ESA provider, but wanted to review them as they have a strong online presence due to aggressive marketing.
Cost: Housing & Travel $98 – $148
Time: 1 – 3 days
Key Features:
BBB rating: F
The lowest price option, but there are lots of complaints from consumers who claim they were ripped off
Pros

Cons

BBB grade of an F
Not responsive to inquiries

8. US Service Animals
US Service Animals is a Louisiana-based company that has been in the ESA letter business since 2015. There are one of the top providers of both ESA and PSD letters
Cost: Housing & Travel $179.99
Time: 1 – 3 days
Key Features:
BBB rating: A+
Refund if ESA letter is rejected by your landlord
Allows animals to be registered online (although this is not necessary)
Sells various ESA products, such as vests, bandanas, collars, etc.
Can assist Spanish speaker who need to get an ESA letter
Pros

Been in business for x years
Guarantee with full refund
Spanish language option

Cons

A bit pricey
No need for the registration option
US Service Animals Customer Reviews
5/5  US Service Animals
By far the best out of all the options you have provided. I have actually audited each company in this industry and US Service Animals is the only one that I found to have actual lawyers working with them. In fact, one of the owners is a lawyer. Their legal dept is top notch and actually helps people with HUD issues. I've been thorough with every company and actually have upcoming litigation with some of the sites on your list because of the illegal practices of their mental health professionals on staff and how they operate. Most of the companies on your list operate in the gray space between legal and illegal… not good. You should do a better job of vetting these companies before you recommend them.
11/13/2021 By: ESAinvestigator
Type of Letter: Combo
State: Florida
Difference between ESA and PSD Letters
A bit of background: up until 2021, an ESA (Emotional Support Animal) was permitted to both live in residential properties that restricted pets and to fly with their owner in the cabin of airplanes. However, earlier this year, the US Department of Transportation (DOT) changed the rules concerning the flying of support animals in airplanes. This was primarily due to airlines complaining about the increase in the number of support animals on domestic flights and anecdotes of passengers and flight attendants getting bitten by unruly animals. As a consequence, airlines are now allowed to permit only a trained Psychiatric Service Dog (PSD) in the flight cabin. Unlike an ESA animal, a PSD dog must be appropriately trained to perform functions unique to their role. There are several options for training, but the most common method is from a professional dog trainer who can meet two goals: 1) The General Public Access Test, which ensures that a dog behaves appropriately in public settings; and 2) Specialized Work Training, which satisfies that the dog is able to perform specific actions related to their owner's disability.
Thus, the difference between ESA and PSD is that a PSD must be a dog that is specially trained to behave appropriately and perform tasks related to the owners disability. By contrast, a ESA may be any domesticated animal (dog, cat, rabbit, etc.), that does not have any specialized training, but its mere presence provides comfort for their owner during a time of need.
It should be noted that the DOT rule change did not affect the ability of an ESA animal to live in a residential property that restricts pets.
Also, while the DOT rule change now allows airlines to permit only PSD dogs in cabins, some airlines still allow ESA animals in cabins. It is up to the discretion of the airlines. As of July of 2021, there are three smaller airlines still ESA-friendly: LatAm Airlines, Volaris and WestJet. However, this can change at any time, so please contact the airline before you buy a ticket to confirm the policy.
Free (or very cheap) ESA Letter Options
While none of the above online ESA providers offer a free ESA letter option, there is still a way you may be able to get a letter for free. If you are already seeing a licensed mental health professional, you can simply ask your doctor or therapist to provide a letter explaining your situation on their official letterhead. Most professionals will do this for no charge or for a minimal fee.
If your therapist has not drafted an ESA letter before, below is a template that you can provide to them:
[Date]
To Whom It May Concern:
[Full Name of Patient] is my patient and has been under my care since [Date]. I am familiar with their condition, and they have a recognized emotional disability under The Fair Housing Act, and the Americans with Disabilities Act. Due to this disability, [Patient Name] experiences symptoms which substantially inhibits their normal and significant day to day activities.
As a result, I have prescribed them an emotional support animal that will assist in coping with their disability. The presence of this animal is necessary for [Patients Name] and the improvement of the symptoms of their condition. The animal accompanying them in the property is also necessary for [Patient Name] to improve their quality of life and ability to live independently.
I am familiar with the professional literature concerning assistive and/or therapeutic benefits of assistance animals for people with disabilities. Upon request, I will be happy to answer questions you may have concerning my recommendation that [Patient Name]  have a therapy animal. 
Sincerely,
[Professionals Name and Title]
ESA Letter FAQs
How long does an ESA letter last?
One year following the day they are issued from the healthcare professional. So you will need to renew your ESA letter every year. Most online providers give a discount for letters for subsequent years.
Can my landlord charge a pet/security deposit for my ESA animal?
No. Based on statements from HUD, most disability law experts believe that requiring a deposit would be illegal. However, the landlord could recoup reasonable costs for damage done after the fact by the ESA animal.
Can I bring my ESA animal to university or on-campus housing?
Yes. Even though most colleges previously had a no pets rule for housing, a couple of court cases were litigated where colleges ended up being required to make reasonable accommodations for disabled students under the Fair Housing Act. Now most colleges and universities have adopted polices for the use of assistance animals in housing.
We review pet products and services independently, but we may earn a small affiliate commission if you use the referral links on this page. We do not accept money for writing editorial reviews.  Pettable, one of the companies with which we have an affiliate relationship, occasionally sends paid traffic to our website.
| | | | |
| --- | --- | --- | --- |
| | My Dog is a Robot covers the pet technology industry. Keep up with the latest news about products, services and companies in the pet tech space. | | Contact Us |