Petchatz is the only pet camera that allows you to dispense a scent to your furry companion
New HDX model is shipping with improved video and wifi capabilities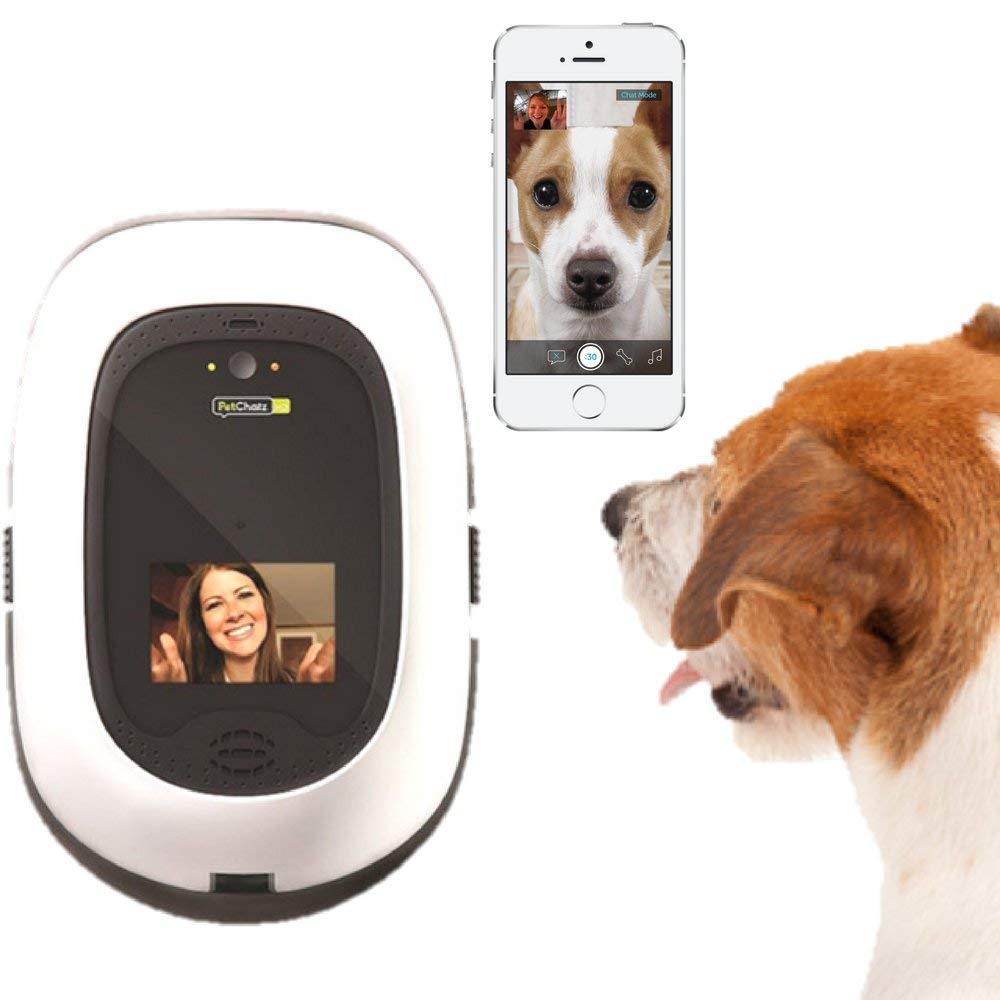 PetChatz, a pet camera from Anser Innovation, released the third version of it's popular camera this month.
The HDX model improved the video quality in low light environments, has a wider camera angle than the previous model and enhanced it streaming and wifi connectivity.
PetChatz is one of the more expensive pet cameras on the market, with a sticker price above $300.
PetChatz allows pet parents to have 2 way video chats, dispense treats, and stream DOGTV to their pets.  They system also allows pets to press a button that will send a message to their owner, thereby facilitating a way for your pet to initiate an interaction action with you while you are out of the house.
PetChatz is also the only pet camera that allows pet owners to dispense a scent to their pet. The company sells oil drops that are designed to calm your nervous pet – a bit of aromatherapy to heal the mind and soul of your furry companion