Pawbo Spring is the World's First Pet Smart Water Bowl
At least we haven't heard of any others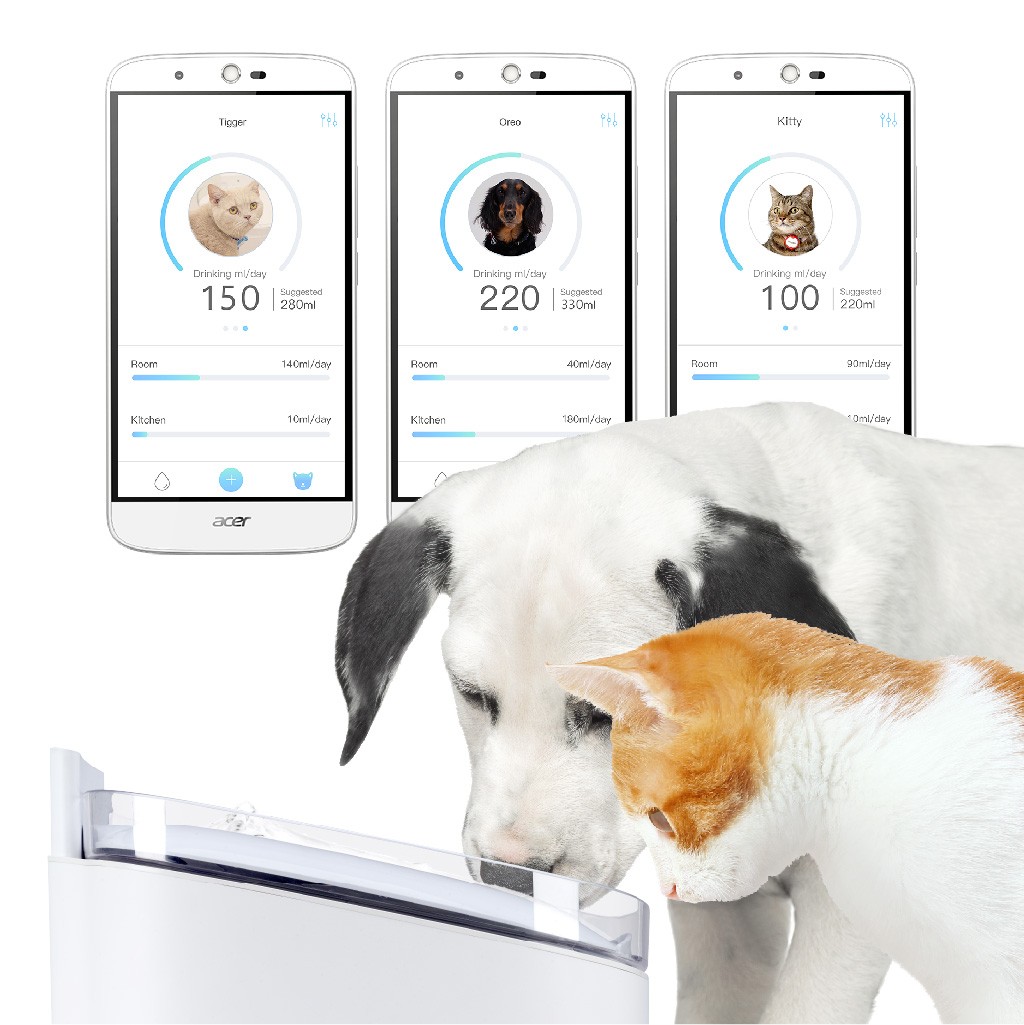 The pet-loving engineers at Pawbo have added an interesting new item to their lineup of pet tech products.
Pawbo Spring is a smart water dispenser that monitors the drinking patterns of your pet. The device will track the frequency and amount of water consumed and then notify you via an app if there appears to be a problem.
The fountain also contains a camera so you can spy on your pet as they drink. Seem like a bit much, but somebody is going to want this.
The target market for this product is most likely pet parents of older cats. Excessive drinking in cats can be a sign of diabetes, kidney disease and other renal problems. These conditions are quite common in older cats and require a trip to the vet.
If you use this with the Pawbo iPuppyGo tracker, you can monitor the water intake for multiple pets and while using more than one smart fountain.
Pawbo is a division of Acer, primarily know for make pcs and laptops.
Pawbo also makes a popular pet camera and iPuppyGo, a pet activity tracker.